Ben Fisher
I studied at Saint Benedict from year 7 to year 13 and had a fantastic experience there. For my A levels I studied Psychology, Geography, English Language and Religious Studies and thoroughly enjoyed each subject – even those I wasn't naturally very good at.
After finishing my A levels with grades ABBC, I continued to progress in what was my favourite subject, Philosophy. After much deliberation on where to study, I studied Philosophy at Cardiff University.  After enjoying my time as an undergraduate so much and achieving a high 2:1, I decided to continue studying as a fourth year, this time for an MA Philosophy Degree. Despite it being a difficult year with regards to covid, I still passed my Masters comfortably, finishing in September 2021. I loved my time at university; I played a senior role in my society's football team, I made many new friends, met lots of interesting people and enjoyed the city of Cardiff very much.
When my time in South Wales came to an end, I moved to Bristol where I have been working as a Recruitment Consultant for around nine months. This isn't my long-term goal, which is to go into teaching Philosophy at secondary school level, but its purpose is to save up for my PGCE qualification. I am hoping to begin my PGCE by the end of next year, and I am very excited about starting a career where I am providing insight and inspiration in the way my teachers did at Saint Benedict when I was a teenager, all those years ago.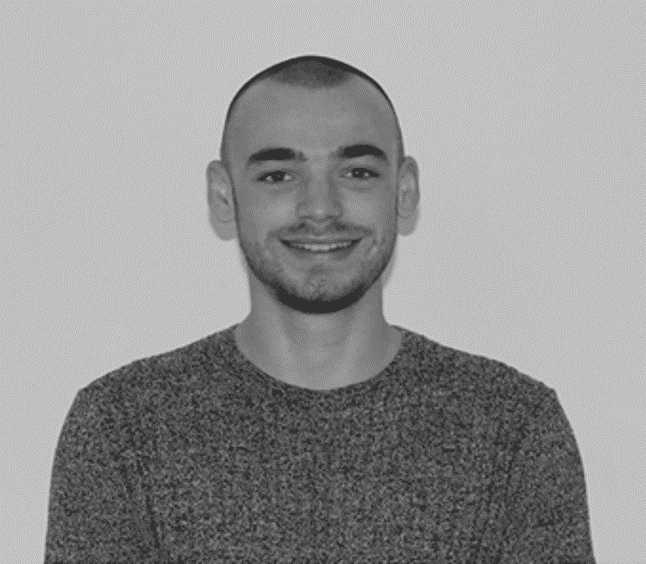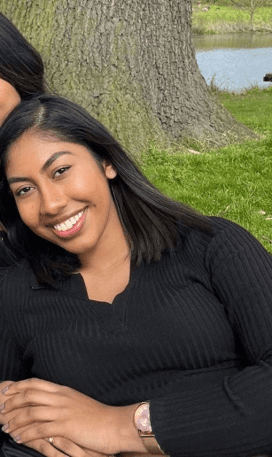 Alena Paul
I completed all my secondary education at Saint Benedict. I am currently studying medicine at the University of East Anglia. In the sixth form I studied A-levels in Biology, Chemistry and Maths. The support I received from various members of staff at school helped me to get to where I am today, especially the Science Department and the Careers Advisor. I also took a gap year, during which I still received support from staff at school, which was reassuring and greatly appreciated. In my opinion Saint Benedict is a school full of passionate and supportive members of staff, who want nothing but the best for their students.
Grace Jenner
I am in my third year of Medicine at the University of Plymouth.  I went to Saint Benedict School from Y7 – 13 and enjoyed every step of the way. I found my passion for healthcare early on, and with the help of my teachers, I chose the subjects that suited me and enabled me to move onto the course I wanted to do.  I studied Biology, Chemistry and Maths at A-level. The journey so far has been incredible with placements in a variety of specialities, practising clinical skills such as venepuncture and learning anatomy and physiology. Medicine has so much to offer, and I look forward to what the future may hold.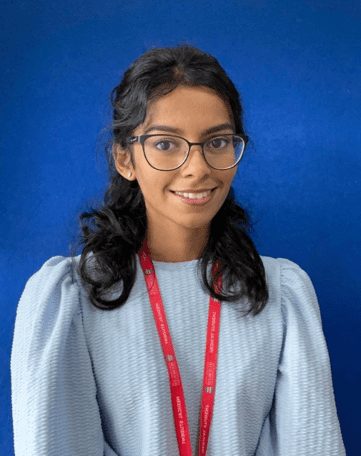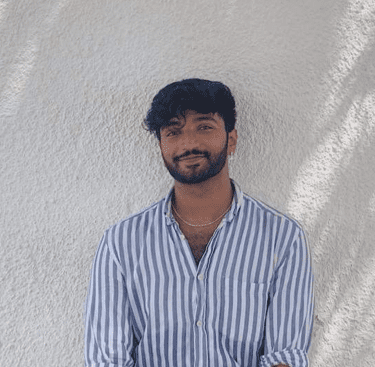 Febi Jaimon
I attended Saint Benedict from Y7 – 13. I studied A-levels in Chemistry, Maths, Further Maths and an AS in Biology. At the University of Edinburgh, I studied Maths, with a focus on Applied and Computational Maths. I was also very involved in the theatre and was eventually treasurer for the society. It was great fun as we performed Chicago and Dolly Parton's 9 to 5. I have just graduated with my Bachelor's degree and will start a job in London as a Data Engineer.
Ellie McLaughlin
I studied A levels in Biology, Chemistry and Maths, and an AS in Music. Alongside my studies I played trombone in the Big Band and Brass Band and took part in every school musical.
I am about to enter my fifth and final year, studying Dentistry at the University of Sheffield. I will qualify in 2023.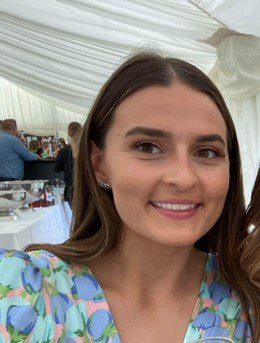 Isabel Lakin
Since leaving sixth-form in 2017, I've completed a 4 year management accounting apprenticeship at Rolls-Royce. As part of this training scheme I had the opportunity to work in various functions including Tax and Internal Audit and have worked with lots of great people who have a wealth of knowledge and experience. As part of this scheme I was sponsored through AAT and CIMA so I am now a qualified Chartered Management Accountant. Going straight into the world of work after leaving school was quite daunting but I would encourage anyone thinking about taking this route to look into it as it's created lots of exciting opportunities for me and you're able to earn whilst you learn!
Johann Parr
After completing A Levels in Biology, Psychology, and an OCR Cambridge Technical Level 3 in Media, I am now in my final year at the University of Leeds studying Child Nursing.
After graduation, I have been accepted as a peri-operative practitioner in paediatric theatres at Leeds Children's Hospital. There, I will be working alongside a multidisciplinary team to care for children whilst they receive surgery in the operating theatre.
Studying at university has allowed me to gain experience and knowledge with a career in mind. This gave me the opportunity to work in a variety of healthcare settings such as the intensive care unit, oncology, and within the community. Overall, my exposure throughout these three years has enabled my self-confidence to grow and has taught me how to be independent.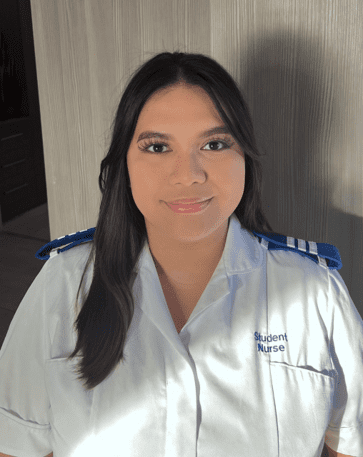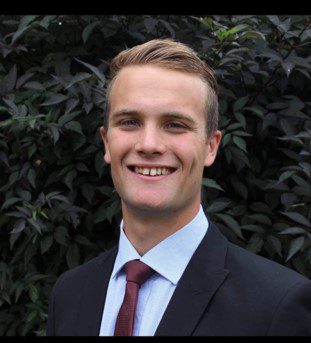 Ben Wright
After studying Maths, Further Maths and Biology at A-level, I went onto study Mathematics at the University of Leeds. Included in my degree was a placement at a leading UK food manufacturing company. This was vital in gaining the necessary experience needed to secure a graduate job. Having enjoyed statistics and financial modules, I decided to pursue a career as an actuary.
I have just completed my finals, and will be starting work as a trainee actuary for Barnett Waddingham, a UK based professional services consultancy.
Eddie McAteer
After achieving A-levels in English Literature, Maths and French, I took a gap year carrying out voluntary work in Fiji. I am currently in my third year at the University of Bristol and am in my year aboard, having worked at a literary rights agency in Paris and a translation agency in Grenoble.
My current plan is to study for a Masters in journalism once I have graduated, before hopefully moving onto work as a sports journalist.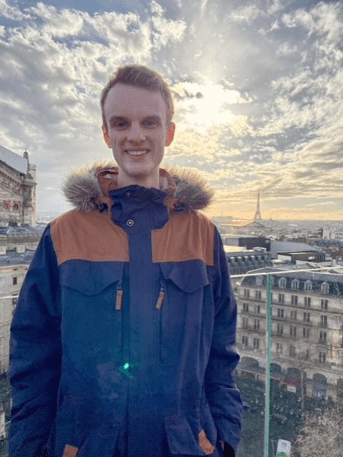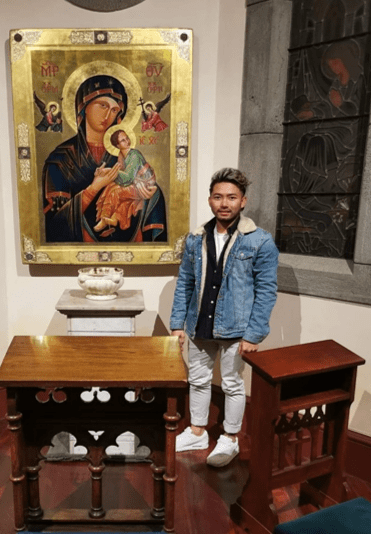 Arnold Jordan
After completing an apprenticeship course in pharmaceutical services provided by Nottingham University Hospitals NHS Foundation Trust for two years,  I was placed in charge of training for new recruits for pharmacy assistants, pre-registered pharmacy technicians and pre-registered pharmacists.
After seven years working at Queens Medical Centre, I decided to move overseas to help other hospitals develop their pharmacy workforce through education and training in order to implement advanced roles for Pharmacy Technicians.
I work in one of the biggest hospitals in Melbourne, Australia and my role is supporting clinical trials of new drugs and treatments.
Dr Seb Latwiel
At Saint Benedict I studied A Level Biology, Geography and Computer Science, then went on to the University of St Andrews to study Biochemistry. Following this I went to the European Molecular Biology Laboratory in Germany to further my interests in biochemistry by undertaking a Ph.D. studying enzymes which package human DNA into chromosomes and how a malfunction in this can lead to cancer. I now work for a biotech in Oxford where we reprogram immune cells to fight cancer more effectively.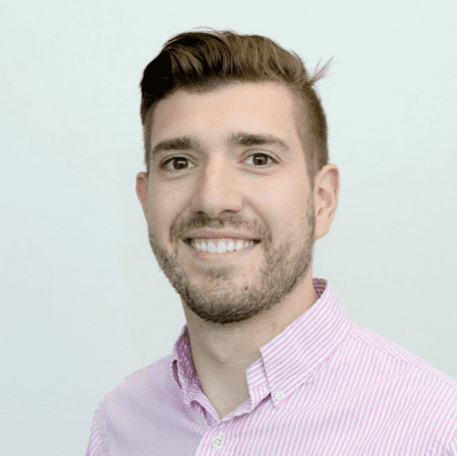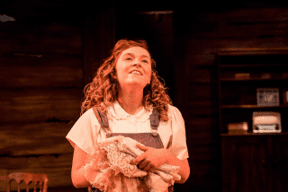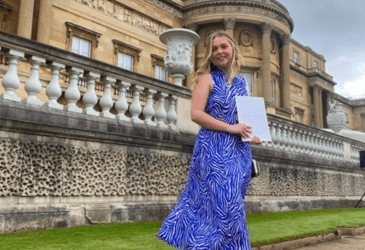 Molly Jennings
After school I enjoyed 2 gap years – I completed project Arusha from school, and for my second year I went travelling around Australia.
I studied for a one-year foundation course in Acting at the Royal Birmingham Conservatoire which led me onto the BA(hons) American Theatre Arts programme at Rose Bruford College of Performing Arts in London.  I spent the first semester of my final year on an exchange programme with Syracuse University in New York, America.
Having graduated in summer 2022, I now own Stitches Theatre Company, specialising in comedy improvisation. As you can see, I love to study and travel, and I've had the best opportunities to do both things I love!
Lesslly Joseph
After completing my A Levels, I went on to study an integrated Masters degree in Chemistry from the University of Leicester.
After my graduation in 2015, I went abroad to the United Arab Emirates to teach in Middle school, where I taught English, Maths and Science for 2 years. I am now transitioning into a new graduate scheme apprenticeship to train as a Junior Auditor while studying for the ACA qualification.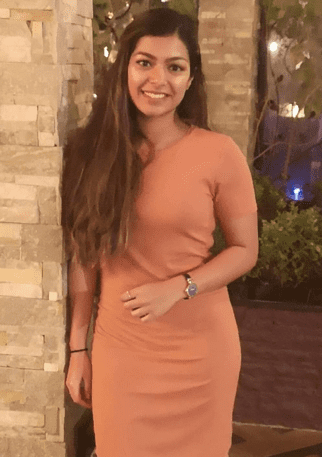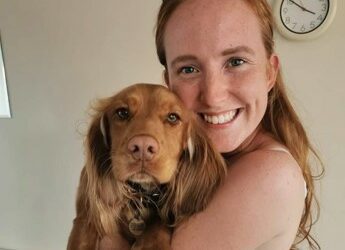 Hannah Gallagher
After A levels, I went to the University of Liverpool to study Veterinary Medicine.
I graduated in June 2021, and I am now working as a mixed (farm and small animal) vet in Carlisle.
Chelsea Bromage
I completed my degree in Children's Nursing at Coventry University. I spent 5 years on Neonatal Intensive Care in Coventry, before becoming  a Sister on Paediatric Intensive Care at Leicester Royal Infirmary.
I am an Advanced Paediatric Life Support Instructor and I also work as a Bereavement Key Worker to support families who have lost a baby or have a child in intensive care. I manage my own team of staff and regularly hold the bleep for the entire hospital, acting as a manager on call to resolve any issues throughout the children's and main hospital.
The shifts can be gruelling, 13-hour days and nights, mixed in a week sometimes, but I genuinely absolutely love it!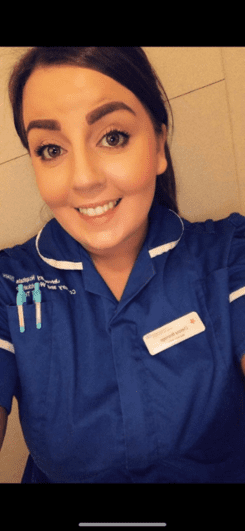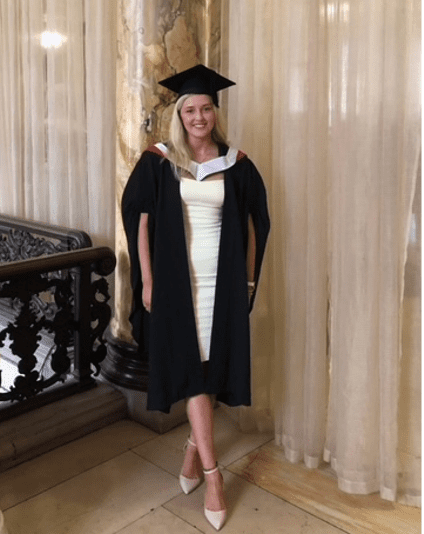 Maria Lotus
I graduated in an Anatomy degree at Cardiff University,  which I would highly recommend to those interested in cadaveric dissection or living in Wales for a short time.
I now work as a corporate writer, leading on bids and tenders for new business, whilst completing a degree in Dental Surgery.
Kerry Baker
I went on to study BSc Biology at the University of Derby where I was awarded a 1st class with honours degree. I began my studies interested in human biology, medicine genetics and forensics. I left university interested in botany, climate change, ecology and conservation. In 2017 I began my biodiversity conservation Masters at Nottingham Trent University, which has included conducting research in South America.
Jobs since leaving school include working on a counter in a pharmacy, handing out prescriptions and selling medicines. I currently work as a consultant ecologist for a Derby based firm. My role involves me conducting ecological surveys for protected species all over the country.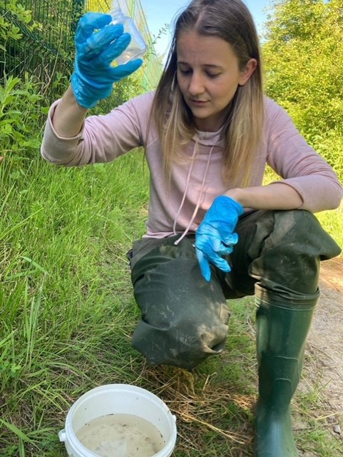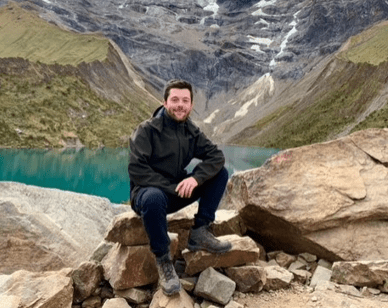 Matthew Heneghan
After finishing Sixth Form in 2014, I moved to Scotland to pursue a degree in Russian Studies and English Literature at the University of Edinburgh. The Scottish education system is similar to American liberal arts colleges, so we picked from a range of subjects alongside our core disciplines – mine included French, Philosophy and Art History. As part of my degree, I spent over a year studying in Russia – firstly, a summer in St. Petersburg, and then my third year at Moscow State University.
Alongside my studies, I completed work experience in research centres in Moscow and Edinburgh, and tried to travel as much of the Russian-speaking region as possible. After graduating, I moved to London as I wanted to pursue a career in writing and art curation after becoming interested in the Russian contemporary art scene. I worked for several art galleries on freelance projects in London, but quickly realised that it was not the right path for me. One day, I came across a role for a Russian-speaking political analyst on LinkedIn for a New York-based company that works at the intersection of journalism and tech. I got the role and worked there for nearly three years – mostly through the pandemic!
Spending so much time working remotely, I decided it would be a good time to start a postgraduate degree, so I started a part-time master's in International Social and Public Policy at London School of Economics. I finished my exams in January 2022, left my job and flat in London, and have been travelling in South America since then. I'm now working remotely for a foreign policy think tank in London and I spent four months working as a disaster risk management consultant for the UN World Food Programme. I'll be spending the next few months writing my dissertation in Buenos Aires while trying to learn Spanish, then plan to return to Europe to work in the public or intergovernmental sector, maintaining my focus on Russia and Eastern Europe.
Corah
I went to Saint Benedict's and continued studying at the sixth form. I studied at A level Sociology, English literature and History. I wasn't completely sure what I wanted to do for a career, but I knew university would be a good option for me to widen my horizons and opportunities. I went on to study Social Public Policy at the University of Glasgow. I got a scholarship to study at the University of Hong Kong and the University of Sarajevo, in Bosnia and Herzegovina. I now work at the Department for Education with Government Ministers and I am a Trustee for Sex Education Forum. My work is varied on a day-to-day basis, but the purpose is to improve public services and ensure a high-quality education in schools.
My advice to students is rule out what you don't enjoy, this will make it easier to know what kind of career you might want. Secondly you do not need to decide what specific job you want to do at 17. Identify what your skills are and what you enjoy. For instance, are you a good communicator and do you enjoy working with people, or do you enjoy research or are you a procrastinator who works well under pressure? Furthermore, gain experience in a variety of different sectors. Employers look for transferable skills and people with experience thus you do not need to pick a specific job role, but rather gain employment experience early and reflect on what you enjoy.
Dr Jess Baxter
I graduated from Sussex University in Biomedical Science, whilst also working as a health advisor at a sexual health clinic. I then got a place at Kings College London to study medicine and graduated in 2020. I currently work at Southampton General Hospital, where I specialise in Emergency Medicine.  I hope to get involved in Helicopter Emergency Medical Services.  I absolutely love it.
Erin Allen
I graduated in Physiotherapy from Coventry University, before gaining a job at Derby Royal Hospital as a rotational junior physiotherapist. This involves rotating across different areas including women's health, medicine, respiratory, stroke rehabilitation and paediatrics . I worked in Derby for three years, then moved to a Senior Physiotherapy role in medicine and respiratory at Chesterfield Royal Hospital, before returning to the same role at Derby Royal Hospital.
Rachel Birkinshaw
I graduated with a First Class Honours in Applied Criminology, and won the Dean's Award, from the University of Derby. I worked in finance, as a  debt advisor, helping people find solutions to help them move out of debt. I now work in the Credit department for VF Corporation, who own big brands such as Vans, Timberland and North Face.
Callum Bucklow
After A-Levels in 2015, I completed an integrated master's (MSci) degree in Biochemistry at King's College London.  This included studying at the University of North Carolina, where I developed a love for developmental biology. I became fascinated by how a fertilised zygote can give rise to all adult cell types and tissues. At King's, I researched how the gene Mesp1 coordinates the formation of the first heart cells (including human) during embryogenesis in the zebrafish.  I fell in love with research and decided to complete a doctorate to train to become a researcher and academic. I was lucky enough to be offered a full PhD scholarship at the University of Oxford, based in the Department of Zoology. I study a remarkable cichlid family (a type of fish) native to Lake Malawi in East Africa. Ultimately, I am interested in understanding how natural selection, which acts on the animal's phenotype, relates to mutations in the genotype to drive the emergence of adaptations – a critical question in both developmental and evolutionary biology.
Dr Eamon Kirkland
After A-levels I was unsuccessful in being accepted into Medicine so went through clearing into Nursing. I graduated with a first-class degree in Adult Nursing, before working on the Medical Assessment Unit at Queen's Medical Centre in Nottingham. I was successful in applying for Medicine at Queen's University Belfast and have now graduated. I am  a foundation doctor in Cardiff but will take up a post in Aberystwyth soon.
Tom Stanton
I graduated in Sports Engineering, then went onto a Masters in Physical Activity from Loughborough University. I was the Paralympic Endurance Coach for the British cycling team at the London Olympics, before becoming lead scientist at EIS (English Institute of Sport) in Performance Talent Recognition. I am now back at cycling as Head of the Olympic and Paralympic Academies. I lead a team of coaches to identify, select and develop the next generation of cyclists across all disciplines (track, road, MTB, BMX and Cyclo-Cross). 95% of cyclists at the Tokyo Olympics came through our academy. I also sit on the board of Snow-Sport England, supporting smaller sports in developing their talent. My role is a combination of leadership and coaching. I have completed a post graduate diploma course in leadership in high performance.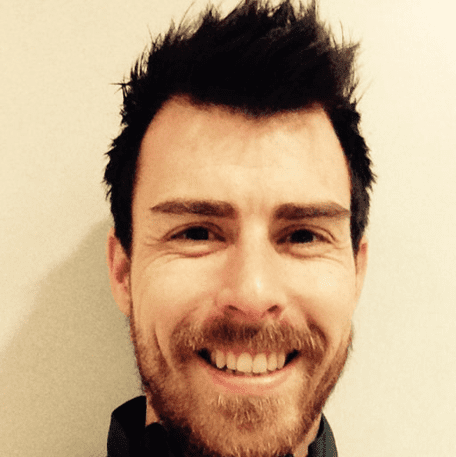 Alana-Raelle Rowe
I graduated from the University of Liverpool with a BSc in Psychology in 2019.  In 2020 the university published my dissertation as its own academic journal with SAGE and the Journal of Interpersonal Violence towards Women. Currently, I work alongside the university as an Honorary Research Associate, completing a research project and writing a journal associated with the experience of People of Colour in Interracial Friendships and Relationships.  I have also been employed in the education profession supporting young people with individual needs – specifically, Autism and ADHD – to access learning materials.  I am planning to complete a PGCE in Primary Teaching and hope to study Educational Psychology later on. I have enjoyed travelling around Thailand and I am due to support at a Summer Camp in New York this year.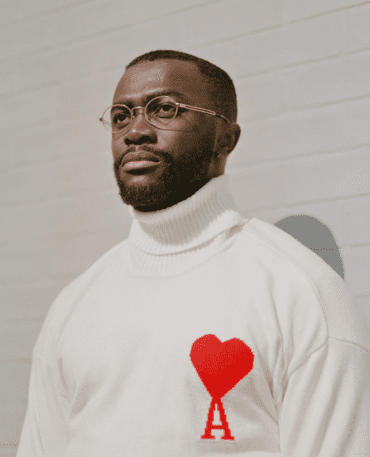 Martyn Ewoma
After GCSEs at St. Benedict, I went to the Joseph Wright centre to do my A levels, one of which was Graphic Design. As part of the course, we learned about photography which was my introduction to the discipline. I went on to study photography for my undergraduate degree at Birmingham City and have since worked with brands including adidas, Beats, Nike and publications including BBC, British Vogue and more. In 2019 I completed a Masters Degree in Media and Communications from Goldsmiths, UoL which helped me get an internship with the UN. Since then, I've kept up with my photography career and running my own online magazine, Sludge Mag.
Avreen Roque
I did A-level Biology, Chemistry and Psychology in college, hoping to work with animals. Afterwards I took a gap year, worked full-time and did some volunteer work at a vets and RSPCA to help me figure out what I wanted to do. I found that I wanted to broaden my career opportunities outside of animals, so I applied for a general Biological Sciences course at Nottingham Trent University. By the end of term 1, I discovered that I felt the most inspired by the environment and ecology, hence I specialised in the Environmental Biology pathway. Last year, I completed a paid placement as a data analyst and research assistant, investigating freshwater invertebrate biodiversity in rivers through my university and the Environment Agency. I have genuinely enjoyed my course and I will be graduating this year, hoping to pursue a career in conservation, sustainability or as an ecologist. I'm happy to have taken my time to explore and narrow down my options, whilst actively trying different things to gain experience until I found what I'm motivated by and passionate about.