Labour Market Information
Why do I need this information?
The Labour Market gives you clear information about your area's current working environment. It is a collection of data designed to allow you to understand what opportunities are available to you. This information is based on local trends and allows you to understand where there are areas of demand in the economy.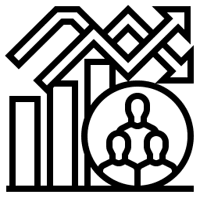 What does Labour Market Information tell me?
What jobs and skills employers are looking for.
Which industries are hiring and where they are located.
Where to find employers who are hiring.
What working conditions are like for specific industries.
What education and training you need for specific jobs.
What factors can stop you from getting a job.
Which job areas are growing in the future and other statistics.