Welcome to our Governors' section
Please find below details of how our Governing body is structured, including the names, categories, responsibilities and terms of appointment for each Governor.
We meet each half term for Full Governing Body Meetings
Chair of Governors – Richard Vasey
Governors Register of Interest and Attendance Record
Name

Start Date

End of Term of Office

Governor Type

Elected by

Business and Pecuniary Interests

Attendance at Meetings 2022/2023

Richard Vasey

01/09/19

31/08/27

Foundation
Chair of Governors

Diocese

Trustee at Archway Learning Partnership which has a number of schools in Derby and Nottingham

4/6

Molly Allen

01/09/19

31/08/23

Foundation

Diocese

Executive Partnership Board - Derby university
Managing Director of Fresh Phonics
Headteacher at Alvaston Infant and Nursery School
Local Authority Moderator.

2/6

Leonida Bandura

11/11/22

10/11/26

Parent

Academy

None

4/6

Jo Connolly

01/02/23

31/01/27

Foundation

Diocese

None

4/6

Justine Lane

01/12/19

30/11/23

Foundation

Diocese

None

5/6

Jonathan Ralphs

17/12/19

16/12/23

Parent

Academy

None

6/6
Governors who served in the previous 12 months
Name

Start Date

End of Term of Office

Governor Type

Elected by

Business and Pecuniary Interests

Attendance at Meetings 2022/2023

Matthew Diggle

01/02/2023

Resigned
01/11/2023

Foundation

Diocese

None

3/6

Jonathan Whitby Smith

01/10/22

Resigned
October 2023

Foundation

Diocese

None

4/6

Anna Zimand

01/11/15

Resigned
31/03/23

Foundation

Diocese

Clerk to the Diocesan Appeals Service

4/6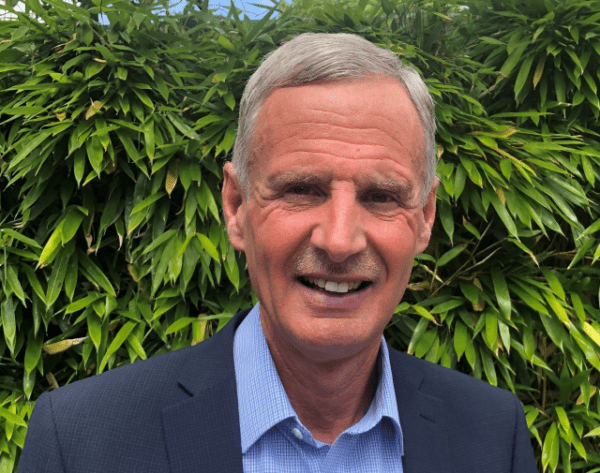 Richard Vasey
Richard is the recently retired Chief Executive Officer of The Two Counties Trust which is a large multi academy trust consisting of 9 secondary schools across Derbyshire and Nottinghamshire comprising over 10,000 students, employing 1600 staff and having an annual turnover in excess of £55million. Richard trained as a maths teacher and subsequently became headteacher of two large secondary schools. Richard brings a wealth of experience to the LGB including school improvement, safeguarding, budgeting and people development.
Throughout his career Richard has contributed to numerous professional development schemes and courses both locally and nationally. Since retiring Richard has volunteered to be a trustee of a multi-academy trust in Nottingham and also a director of a local charity focussed on enhancing the life opportunities of children and young adults with SEND.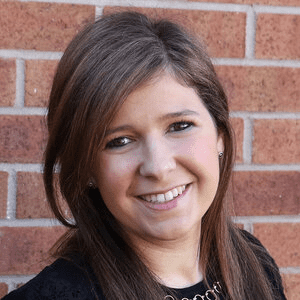 Molly Allen
It is a great honour to be a Governor at Saint Benedict School and the communities that it serves. The school has a special place in my heart due to the fact I attended as a student myself and was lucky to have wonderful teachers who nurtured me into the person I am today, whilst also offering me a fantastic quality of education and many experiences. As a result of this, I love to be able to give something back. Not only does being a Governor enable me to offer expertise I have through being a Headteacher, myself, it also has enabled me to learn about how I can make positive changes for our Infant and Nursery School and the community that we serve. People often describe me as being determined and I agree that I am determined to pursue excellence not just for children in one or two schools, but to work collaboratively to help children and families far and wide to be the best that they can be. In addition to my Governor role, I have my own Phonics Business, am part of the Executive Partnership Board and the University of Derby and I am in the process of setting up a sister partnership with a school in Kenya.  In my free time, I enjoy playing netball, running and going to the gym.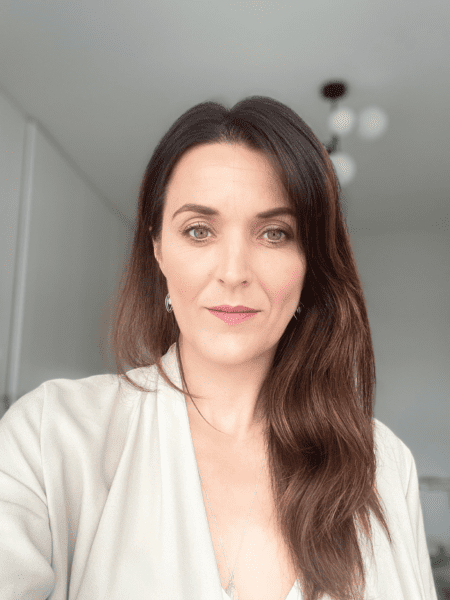 Leonida Bandura
My name is Leonida (Lesia) Bandura I am from Warwickshire and moved to Derby 19 years ago after getting married. I am of Polish heritage and my husband Tom, our four boys, and I all speak fluent Polish. We are part of the Catholic parish of St. Maximillian Kolbe in Derby. 
I have a background in Law and Business Management and have worked in policy and contract management, strategy and regulation during the course of my career in the energy industry. 
I became a parent governor at St Benedict in 2022, have been a foundation (previously parent) governor at St Mary's CVA for the last few years and am Chair of Trustees of Derby Polish Supplementary School. 
In my spare time, I enjoy reading, sports, going for walks and bike rides with the family and exploring National Trust locations.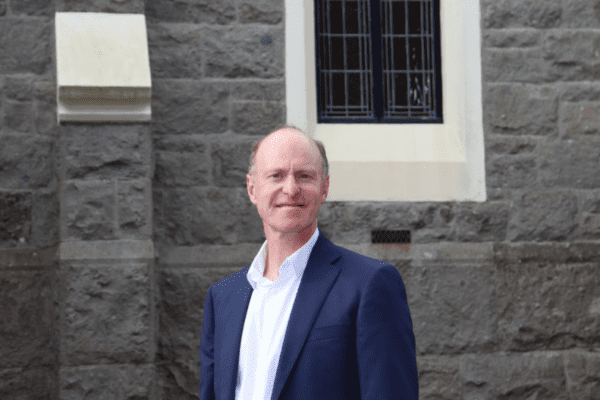 Joe Connolly
I am both a practicing Catholic and a parent of one student at the school with another due to start in September. With my wife, Rosemary, we have had an interesting time together in the UK, Sweden and until recently in the south of New Zealand in the parish of St Mary Star of the Sea in Port Chalmers. I had a Catholic education, leaving school at 16 for an apprenticeship, and went to university 'late' gaining a science teaching degree, B.Sc. in Physics and Masters in Business what seems like a long time ago! I taught secondary science, worked at CERN in Switzerland and then industrial research and development which took Rosemary and I to Sweden and then back to the UK managing tenders for major construction projects. When our first son was born we took a holiday in New Zealand and accidentally stayed for 12 years with me working in civil engineering (although my qualifications are more physics related). Returning to Derbyshire in late 2021 to look after elderly parents I am working once more in construction. Away from the office, I still enjoy running and playing competitive hockey although its a bit slower these days.
When we were looking for schools for our eldest son, St Benedict's welcomed him. I am now looking forward to giving something back working with the rest of the Governance team to help where needed.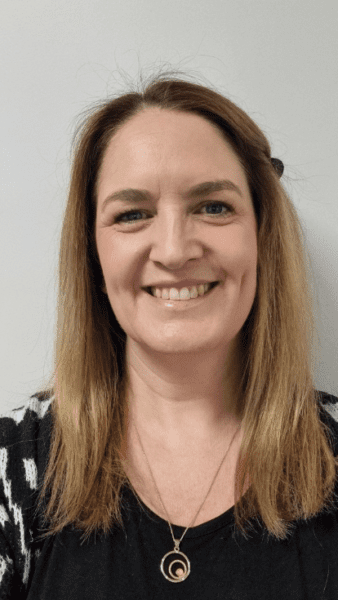 Justine Lane
My name is Justine Lane and I am a foundation governor at St Benedict CVA and am serving my 4th year in office.  I am the link governor for Year 10, SEND and Pupil Premium.  Within this role I get to meet with the SEND staff, Mrs Groom, Mrs Gash and the Year 10 team and children.  This is a great honour and insight into the running of the school.
I am a teacher and currently work in Nursery at St Mary's CVA in Derby.  My passion is education and ensuring that every child gets the best education available to them.
I  believe in the Catholic ethos of the school and that the children really can set the world on fire if they do what God wants them to do! (St Catherine of Siena)
I am a Mum of three and they all currently attend St Benedict. They are in year 9, 11 and 13.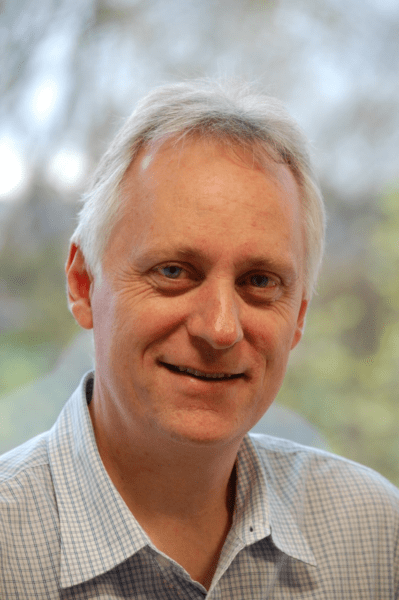 Jonathon Ralphs
I have been a Saint Benedict parent since 2012 with two boys – the youngest now in the Sixth Form studying for his A-levels and the oldest is currently studying for his Masters degree in Clinical Neuroscience at the University of Plymouth.
I am the chief executive of an IT company and enjoy being a member of E4E (Employers for Education) conducting CV workshops and mock interviews across Derby secondary schools which are important skills for young people to gain confidence.  I am a member of a Baptist church and a Sunday School youth teacher.  My wife and I wanted our children to attend Saint Benedict's to ensure they received a Christian-based education.
Link-governor for the Sixth Form and the Personal Development curriculum and a panel governor for staff interviews and pupil exclusions.
Annual Reports and Accounts, Members and Trustees Information and Duties
Information in these areas is held on the St Ralph Sherwin Catholic Multi Academy Trust website or by clicking the link below:
Complaints
Should you wish to make a complaint, please see the Complaints Policy on the Policies page of this website in the first instance.